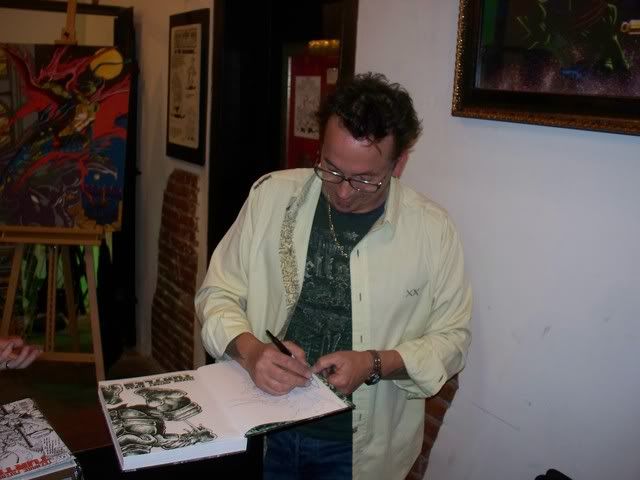 Hello to all my friends and fans here on DeviantArt!
I just wanted to take a minute to tell you guys about something cool I'm doing right now at Meltdown Comics in Los Angeles.
It's called "
Lost Angeles: 35 Days with Kevin Eastman
"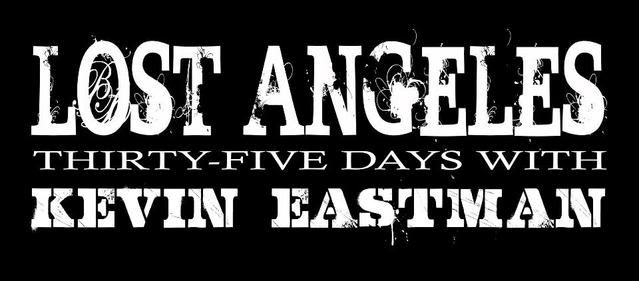 It's an Art Exhibition that showcases the last 35 years or so of my career. From the Teenage Mutant Ninja Turtles, to Heavy Metal Magazine...It's all there for you guys to come check out and immerse yourselves in. I try to be there as often as I can so if you come by, there is a pretty good chance that you can catch me there. You never know who else might show up too! Just today, my friend Greg Cipes who is the voice of Mikey in the new Nickelodeon show came by to chat.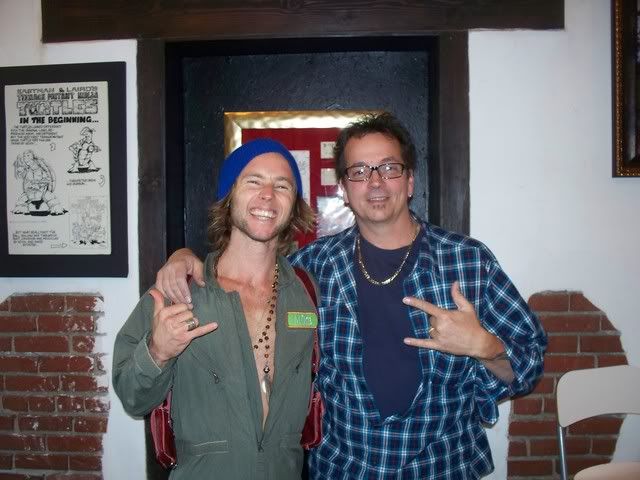 Now here is something special that I am doing just because I love you DeviantArt fans so much! Over the next few days, I am going to be scouring DA for great Turtles pieces. I'm going to load them all into a favorites folder, and then we are going to Project your art on the wall of the gallery! How cool is that! So keep an eye open for that when you're at the show!
Also at the show is a GIANT mural that Mark Bode and I have painted, recreating the cover art of Ninja Turtles #1 on the back of Meltdown! It turned out crazy awesome!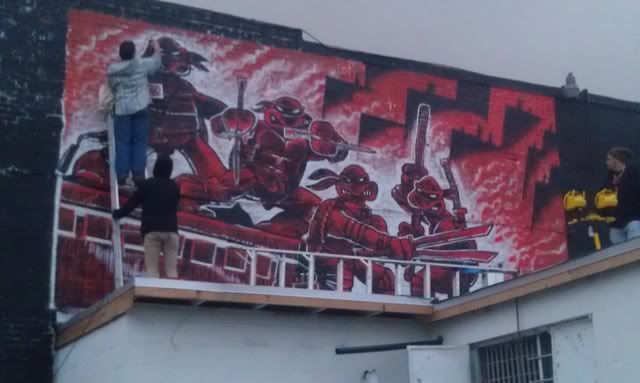 The show is open just about every day from now till January 4th
and keeps the same hours as Meltdown does, but every Wednesday from 6pm to 10pm we have special openings that zero in on some of the coolest things to have sprung out of my brain!
NOVEMBER 30th THE "TMNT" EXHIBIT OPENS!
The event will feature all things Turtles including 90 pages of my original TMNT layout art for the entire new IDW series re-launch
The original artwork that started ALL things TMNT will be there as well!
Special edition prints, books, posters, and other rare TMNT treasures from my personal collection and collections of dear friends!
The signing will have on hand all IDW TMNT comics, the new Ultimate Collection Book One, as well as many more original out of print publications.
The Gallery Night Event/Party/Signing is from 6PM TO 10 PM!
DECEMBER 7th THE "UNDERWHERE" EXHIBIT OPENS!
The event will feature at least 50 original paintings for Underwhere adventure by Mark Martin and myself in the exhibit and available for purchase—alongside tons of the original concept drawings from 1989.
An exclusive stickered 1500 copy edition of the Underwhere Graphic Novel will be sold at the show for $5 each, with a dollar from each copy being donated to the Hero Initiative
The Gallery Night Event/Party/Signing is from 6PM TO 10 PM! Special Guest
KEN MITCHRONEY
(Archie TMNT Adventures Artist) will be there signing as well!
DECEMBER 14th THE "BIZ AND BUZZ" EXHIBIT OPENS!
The event will feature all 24 original black and white pages of the complete issue #1! The art, by Simon Bisley and Kevin Eastman, will be on exhibit and available for purchase, as well as all of my original development artwork for a future TV series based on the property.
Copies of the full color comic book and exclusive collectable toys will be for sale as well, including a limited edition show print.
The Gallery Night Event/Party/Signing is from 6PM TO 10 PM!
DECEMBER 21st THE "LOST ANGELES" EXHIBIT OPENS!
The event will feature original concept drawings and development paintings by myself and Simon Bisley for an upcoming film option, as well as a series of show exclusive prints created just for the exhibit, and all will be available for purchase.
A special 100 page collector's edition book will make its premiere at the show.
The Gallery Night Event/Party/Signing is from 6PM TO 10 PM!
DECEMBER 28TH THROUGH JANUARY 4TH THE HEAVY METAL 35th ANNIVERSARY EXHIBIT OPENS!
As this is the event 35 years in the making, and is growing larger and more insane day to day! I need to hold off on releasing the final details until mid December—but can assure all Heavy Metal fans it will be worth the wait!
------------------
So I really hope you guys can make it down to see me and the spectacle my friends and I have created for you!
Cool Beans!
-K